A full screening and special presentation of the locally-made, award-winning historic UFO film "The Maury Island Incident" will serve as a benefit for the Tukwila Historical Society on Sunday, Oct. 25, 2015, starting at 7 p.m.
The 30-minute film will screen at the Foster Performing Arts Center (4242 S 144th Tukwila, 98168), and will be followed by a special Historical Presentation by Screenwriter Steve Edmiston called "No Confession: J. Edgar Hoover and The Maury Island Incident."
Suggested donation is $10 (Students with ID $5), and tickets are available online here: http://bit.ly/1hoL9eW. Tickets will also be available at the door, or online from http://www.mauryislandincident.com.
Filmmakers will be on hand to answer questions and discuss the film and story afterwards.
"The Maury Island Incident" is a 30-minute film that tells the forgotten, historic yet tragic story – taken directly from declassified FBI documents – of Harold Dahl's June 21, 1947 UFO sighting near Maury Island and the first reported 'Man In Black' encounter that happened to him the next day.
The film won a highly competitive Washington FilmWorks Innovation Lab Award, and recently took home "Best UFO Short Film" honors at the International UFO Congress in Arizona.
Directed/Produced by three-time Emmy Award winner Scott Schaefer (Bill Nye the Science Guy, Penn & Teller:Bullsh*t, The Arsenio Hall Show, Almost Live! and many others) from a script by Writer/Producer Steve Edmiston (Crimes of the Past, A Relative Thing, The Day My Parents Became Cool, and others), the film explores the origins of the iconic Men In Black with a conspiratorial mythology set during the "summer of the saucers" in 1947, leading directly to FBI Director J. Edgar Hoover.
"We love screening the film for local historical societies," Edmiston said, "because despite this being a sci-fi UFO story, it's also steeped in fascinating local history that leads all the way to the then-head of the FBI!"
The film – which was shot in Tukwila, Burien, Des Moines and off the shores of Maury Island – has also been turned into an "Original Series" and can be found on Hulu and Indieflix.
Here's a trailer for the film: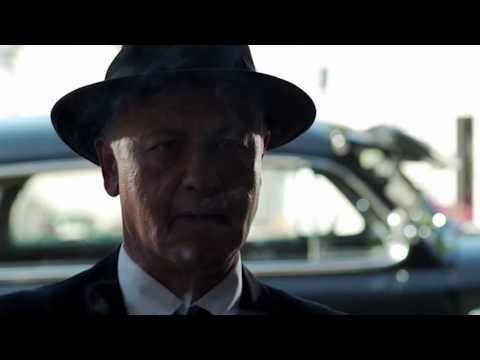 The First Annual Tukwila Pool Pumpkin Plunge will be held from 1 – 3 p.m. on Saturday, Oct. 17.
Sign up now and don't miss out on the best event yet of the year!
Register now so you don't miss out on picking a pumpkin from the pool for only $3.00.
Come for the fun, food and floating pumpkins.
The Tukwila Pool is located at 4414 S. 144th St. Tukwila, WA 98168, between Foster High School and Showalter Middle School.
For more information, visit http://www.tukwilapool.org.
The King County Council has approved a new plan to help restore salmon habitat along the Green River.
Named "Re-Green the Green," the program will use several existing sources of funding to plant shade trees along the Green River to help maintain lower water temperatures during periods of extreme heat.
"Our iconic King (Chinook) Salmon are dying in the Green River because the water is too warm," said King County Councilmember Dave Upthegrove. "These salmon need cool water, food and shelter to survive. The most affordable way to help cool the water in the Green River is to plant large trees along the river to provide shade and shelter."
The program was approved Monday (Sept. 14) as part of unanimously adopted changes to the county budget. Through the plan, King County will work with the cities of Kent, Auburn and Tukwila, as well as the Muckleshoot Indian Tribe and private property owners to identify stretches of the Green River where large trees can be planted to provide shade. The program will build upon mapping work already completed by the Muckleshoot Indian Tribe.
The King County program will then use voluntary, non-regulatory approaches, such as grants, incentives and technical assistance to work with local governments and private property owners to plant trees to provide needed shade.
"People know that salmon are threatened, and I have talked with hundreds of people who want to help," Upthegrove said. "Re-Green the Green will coordinate these efforts so we can make the most of scarce resources to provide shade and habitat for the salmon."
The Green Duwamish and Central Puget Sound Habitat Plan calls for the planting of native shade trees to cool the river and improve the water quality. Shade trees also provide habitat for insects that are a food source for young salmon before they enter Puget Sound.
King County's Conservations Future grant program has approved $250,000 for the program. The King County Flood Control District has also budgeted $250,000 through its Cooperative Watershed Management Program. The recent action by the King County Council establishes the work plan to implement the Re-Green the Green program using these grant funds.
Gator wrestling, jungle juice, games, prizes, coloring, FUN – come in the Swimming Safari at the Tukwila Pool, coming Saturday, Sept. 19.
The Tukwila Pool is located at 4414 S. 144th St. Tukwila, WA 98168, between Foster High School and Showalter Middle School.
For more information, visit http://www.tukwilapool.org.
by Michael J. West
If you think our police are being maligned and disrespected, here's an opportunity to show your support and recognize an Outstanding Police Officer at 'Police Officer Recognition Day' at Delta-White Center Lodge on Sept. 12, at 12 Noon in Historic Delta Masonic Hall, 13034 41st Ave .So. in Tukwila.
Police Officer Recognition Day is an annual event during which the Members of Delta- White Center Lodge No. 172 invite all Masons and members of the Community to gather together, share a meal, and recognize an Outstanding Police Officer for their exemplary service to our community.
It has been nearly a year since we celebrated this occasion the last time and in light of everything that has happened during the ensuing year, W.M. Pat Murray urges everyone to attend and show their support and respect for these people that do a very difficult job, often with what appears to be little appreciation from the public. We can help remedy that.
For planning purposes WM Murray is requesting RSVPs for lunch. Please call WM. Pat 206/824/8454, SW Rick 253/229/5399, or JW Dick 206/373/1282 to reserve.
This is important! Please join us for a couple of enjoyable hours.
Two men on motorcycles shot at police as they were serving a search warrant at a house in Tukwila Thursday morning, Aug. 27, and police are seeking a suspect named Kevin M. Vaughn, 26, a known gang member who may be affiliated with the home where the warrant was being served.
Nobody was hit by the gun shots, and the suspects escaped after the shooting in the 14900 block of 51st Ave South, located just off the southbound lanes of I-5.
Police say the incident happened around 6:30 a.m., when deputies were about to serve a warrant on the home for evidence of car theft. Police say that two motorcyclists fired at least seven shots at them, then fled south on I-5.
Vaughn is described as a 26-year old white male, about 6'1″ tall, with brown hair, blue eyes, and he has the word "HATRED" tattooed above his forehead. Police say he is a member of the Resurrection motorcycle gang.
If you have seen Vaughn, please call 911 immediately.
Police also released the following description of the two motorcyclists who opened fire at officers:
Motorcyclist #1 was wearing a gray hooded sweatshirt and a black IKON vest with a "spinal" type pattern on the back. The rider had a green helmet and was riding a green motorcycle.
Motorcyclist #2 was riding a silver Honda CBR and wearing a gray jacket with a black helmet.
The Southwest King County Chamber of Commerce will be hosting a "Meet the Candidates" Reception on Wednesday, Sept. 23, at the DoubleTree Suites by Hilton, Seattle Airport Southcenter.
Candidates from Burien, Des Moines, SeaTac, Tukwila and the Port of Seattle are invited to introduce themselves to the members of Southwest King County Chamber.
Brad Goode, News Anchor from KOMO 4 News will be the emcee for the event which is scheduled from 5 – 8 p.m. Candidates will each have three minutes to introduce themselves and will have campaign material available to attendees. The event is open to members of the Southwest King County Chamber of Commerce and their guests.
The Reception will take place on Wednesday, Sept. 23, 2015 at the DoubleTree Suites by Hilton Seattle Airport Southcenter, 16500 Southcenter Parkway, Tukwila.
The cost to attend the reception is $20.00, paid by Wednesday, Sept. 16. There will be appetizers, wine and beer provided. Registration can be completed on the Chamber's website at www.swkcc.org or via the phone by contacting Carol Kolson at 206-575-1633. The event is open to SWKC Chamber members and their guests.
Presenting Sponsors of the event are Boeing and MasterPark. Supporting Sponsors are Louise Strander and Printcom, Inc.. For more information about being a Supporting Sponsor for this event contact Carol Kolson at 206-575-1633.
EDITOR'S NOTE: South King Media will be in attendance, and we'll be photographing and recording audio of the event for relevant blog posts.
About the Southwest King County Chamber of Commerce
The Southwest King County Chamber of Commerce is a non-profit business organization that has served the business communities of Burien, Des Moines, SeaTac and Tukwila since 1989. The mission of the Chamber is to be a leader in Southwest King County and a regional voice and resource for building business success. The Chamber focuses on business advancement in the region by helping to build and maintain a strong economic environment.
More information available at http://www.swkcc.org.
HMSHost at Seattle-Tacoma International Airport is holding a JOB FAIR on Tuesday, Aug. 18, from 1 – 4 p.m.
On-site Inteviews!
WHERE: 17801 International Blvd, Seattle, WA 98158. Room # – MT 292 2F (head towards pre-security Starbucks and you should see the signs).
WHAT: Work for brands you know and love, including: Dish D'Lish, Starbuck's, Anthony's Restaurant, Wolfgang Puck, Burger King and more!
Now Hiring for a variety of restaurant positions, including Starbuck's Baristas, Cashiers, Cooks and Food Preps, and Utility/Dishwashers!
Applications MUST be completed online prior to attending:
https://jobs.hmshost.com/jobs?page=1&city=Seattle
About HMSHost
Global restaurateur HMSHost is a world leader in creating dining for travel venues. HMSHost operates in more than 100 airports around the globe, and 99 motorway locations in North America. The Company has annual sales in excess of $2.7 billion and employs more than 33,000 sales associates worldwide. HMSHost is a part of Autogrill Group, the world's leading provider of food & beverage services for people on the move. With sales of around €3.9 billion in 2014, the Group operates in 29 countries and employs some 54,000 people. It manages approximately 2,800 stores in over 1,000 locations worldwide. Visit www.HMSHost.com for more information. We can also be found on Facebook atfb.com/HMSHost and on Twitter at @HMSHost.
EOE • Minorities/Females/Protected Veterans/Disabled • DFWP
Background checks will be required prior to beginning employment.
Tukwila is lucky to have the Museum of Flight, a first-class air museum located at 9404 E. Marginal Way South, near Boeing Field.
Admission is $20 for an adult with senior and AAA discounts – but here's the cool thing – it's FREE from 5 to 9 p.m. the first Thursday of every month, including parking!
The museum collection is amazing. Just a few of the airplanes shown below – which you can walk through – are the first jet powered Air Force One (flown by Eisenhower, Nixon, Khrushchev, Kennedy and Johnson), a British Airways Concorde, a Boeing 787, the Full Fuselage Trainer shuttle mockup that was used to train all Space Shuttle astronauts, a TWA – DC-2 (Predecessor of DC-3), and a World War II B-17.
More information at http://www.museumofflight.org.
Here are some photos by area resident Elston Hill (click images to see larger versions/slideshow):
Washington State Patrol Troopers, along with local fire agencies and the Washington State Department of Transportation responded to a one semi collision on Northbound I-5 just south of the Southcenter exit on Friday morning, July 24.
Officials say that the 36-year old male truck driver – who sustained serious injuries in the crash – may have fallen asleep while driving.
The semi left the roadway on the right side, struck the starting section of guardrail, and continued for approximately 100 feet down into a ravine. It came to rest approximately 40 feet below the surface of the roadway, below an elevated section of the freeway.
The semi then caught fire, which subsequently spread to the surrounding foliage. Fire crews were able to extinguish the fire and rescue the driver using high angle rescue techniques.
The semi and trailer were completely burnt.
Four lanes were blocked for approximately three hours.
Here are some relevant Tweets:
Looks like all lanes are clear on NB I-5 at Southcenter. Still a significant backup, about 7 miles.

— WSDOT Traffic (@wsdot_traffic) July 24, 2015
Still looking at about 4 miles of backup NB I-5 approaching Southcenter. It's about 40 minutes Fed Way-Seattle/Bellevue.

— WSDOT Traffic (@wsdot_traffic) July 24, 2015
All lanes now open NB 5 at Southcenter! Great work by responding crews getting this cleared before the commute really got going.

— WSDOT Traffic (@wsdot_traffic) July 24, 2015
Here's another look at the NB I-5 Southcenter collision scene. pic.twitter.com/zeBp8aT8Gc

— WSDOT Traffic (@wsdot_traffic) July 24, 2015
NB i5 js Southcenter…hopefully we'll have everything open in 45-60 CJ pic.twitter.com/JMSMoOt2nO

— Trooper Chris Webb (@wspd2pio) July 24, 2015
Here's a look at the collision site NB I-5 Southcenter. pic.twitter.com/kPEDlU2pYy

— WSDOT Traffic (@wsdot_traffic) July 24, 2015